2020 - The year of Happiness
Author: Suzanne and Daniel Maher Date Posted: 31 January 2020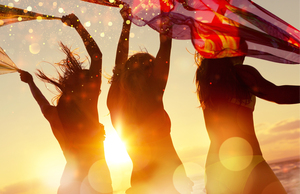 At Affirmations, we invest in happiness. It is our collateral, a bond shared with our staff, stakeholders, the community and our extended family, you! Going to work knowing our purpose is to make others happy inspires us.
All of us at Affirmations focus on the possibilities rather than what might have been. It is this vision of positivity and joyfulness that empowers us to transform ourselves and the lives of those around us. We're positively excited about the year ahead, and we dedicate 2020 to your happiness.
Our creative team pour their heart and soul into creating a range of new products that are sure to put a smile on everyone's dial.
Whether it's inspiring Affirmations or the whimsical Twigseeds, you'll find all the love, hope, dreams, gratitude, playfulness and happiness you'll ever need.
With our one-click website delivering real-time access to your personalised homepage, bestseller information, summaries
of your account including instant access to your order and sales history, a secure payment facility and the ability to reorder from a list of your past purchases, we promise an experience that is enjoyable and seamless.
We are also delighted to introduce to you our charming, engaging and exceptional Customer Happiness Team. No question is too much trouble. At Affirmations we guarantee better solutions.
2020 will also see us move ahead in our quest to be the most sustainable business we can. We have just been awarded "Business of the Year" and for the third year running, the "Excellence in Sustainability" Award in the Mid North Coast. We are the proudest business owners this side of anywhere. We hope you will join us in keeping our positive dreams alive.
Suzanne and Daniel Maher
---
Leave a comment