Books
Date Posted: 30 March 2017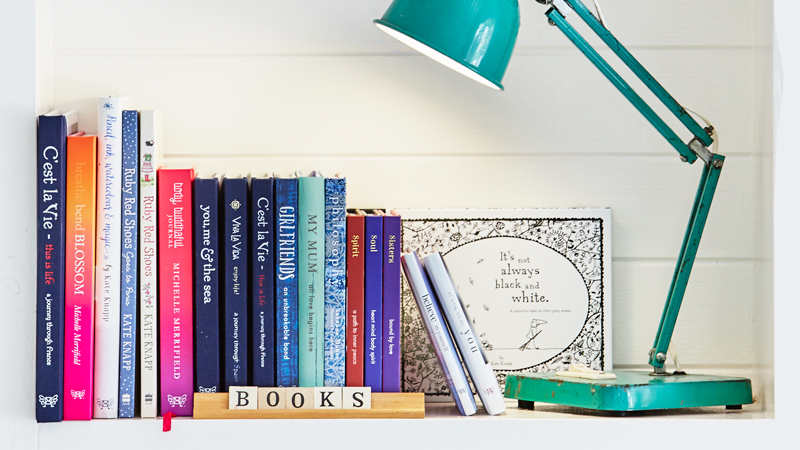 What a fantastic six months it's been for our books. From the new cover designs for Sisters, Soul and Spirit to the soothing You, Me and the Sea. From the evocative 52 weeks - a journey of self-discovery to the three beautifully designed and crafted Mindfulness Books; Your Higher Purpose, Daily Blessings and Living in Joy. From the quirky, insightful Believe in Yourself and It's Ok to be You, to the vivid, colourful imagery of the stunning Enlightenment - a journey through India. Thanks to you, and of course your customers, sales have been stronger than ever before. 2017 is promising more of the same.
The Twigseeds team and the Affirmations design gurus have been collaborating on a series of Little Books. The titles include A little book of.... Journeys, Blessings, Hugs, Celebration, Friendship, Life, Love and Smiles. The popular, It's not always black and white is undergoing a makeover. The results are both stunning and colourful.
At Affirmations HQ we've been working on the following book titles…
On the way to the printers is Make this your day, in the spirit of It's Ok to be You and the same size, this little beauty is guaranteed to put you in a better place. La Dolce Vita - The sweet life is a look at the passion, the love of life and ebullience of Italy, and it's people. From chic fashion, love of family and friends, culinary delights and it's romantic heart. Italy is a country like no other. Discover your passion for your life. Zen - learning to be extends gentle and reassuring quotations on creating a simple life while living in the midst of our chaotic, crazy, and pressurised world. Featuring original paintings by an unknown Japanese artist, the book is destined to become a collector's item. We are also updating our range of Little Books. Adding to this best-selling range will be Feathered Friends, Desiderata, Delight and Owl Wisdom. Also in the making are what we refer to as Little Lifeboats. The same size as our Mindfulness Books range, and following the visual style of our best-selling You, me and the sea, these eclectic, soothing and informative life savers are titled Sea Change, True Direction and The Deep. These beautiful books use the inspiration of the ocean to help guide you to your safe harbour.
We'll keep you updated here on the progress of all our books.
We'd love to know which is your best seller? Let us know at online@affirmations.com.au
---
Leave a comment