Family Matters
Author: Suzi Maher Date Posted: 22 January 2021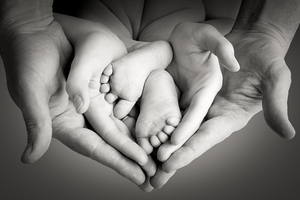 From the moment we take our first breath, we are inextricably intertwined in an embrace that will last a lifetime. Our family is where we first learn how to love and how to be loved. It's where we acquire life's most essential lessons such as understanding right from wrong, communication, empathy and compassion for others, and understanding loss and disappointment. Even as a child, it doesn't take long to discover that family ties are the heart of the most potent emotion we can experience.
In the formative years, like sponges, we assimilate all of the knowledge, the good, and the bad. If we get the connection correct early on, we will discover that family is the master key that opens lifelong happiness gates.
I still vividly remember the guidance, affection, and practical advice my Mum gave me. She had a heart as big as a sunflower. My mother imparted her daily truths so she could help me and my older brothers rise in the world, all while singing songs by Vera Lyn. She seemed to be and do everything for us. She was a superstar who taught us good manners, being kind and generous to all, having courage, not judging, and appreciating that hard work would always be rewarded. My mother was much more than any one job title. She was my mother first; then she was our manager, our nurse, our handyperson, our housekeeper, our teacher, and our confidante. She taught us how to cook, sew and knit, and to practice our times tables. She encouraged my artistic talent relentlessly. She took us to swimming lessons, tennis lessons, piano lessons, netball and squash tournaments, and to the beach. We wanted for nothing. My mother is the strongest woman I know, no matter what the situation was, she always held her head high. My mother instilled in me that I can get through whatever is thrown my way no matter what the situation.
My father was the stable, sensible rock that we all revolved around. He was our mathematics tutor, a Scholar of MIT Boston, the man who could fix everything including protons and neutrons. The man who made sure we never missed out on anything. It was our Dad's vast workshop for my sister and me, filled with all tools in the universe. Tools, carefully outlined by a fine white line on the particle board backdrop, gadgets, timber, paints, brushes, dust, drawers upon drawers of nails, screws and bolts, a place of wonderment and creativity and an excellent hiding place from our four big, boisterous brothers. We would hang out with Dad while he screwed things together and prepped for his home handyman jobs. The Nuclear Physicist, father of six, the collector of the twelve daily bottles of milk on the front landing, our father would rise at 5.30 am every day to be at work early so he could leave early and be home for us as we finished our school day, tinkered away in his own world up the stairs, in the blue shed at the top of the garden, radio on, forever listening to the ABC news. I still recall the opening news song on the ABC. My Dad ever gave me the best advice was "Follow your heart," "Do what your heart says." which I believe I have followed to this day.
From my four brothers, I learnt that love was always evident, but their version of love was to torment, tease and play tricks on us girls. As much as we complained, when it came down to it, they were always there, right beside us. Tips in the form of a loose coin in our breakfast bowls were a regular occurrence, their spare coin lifted from their pockets before school. They took us to the movies, to 'town', Sydney City, to the beach with their friends, swimming in the nearby waterfalls, collecting tadpoles, frogs and insects. They took us on their all-day adventures on our bikes. Mum would say "Be home for dinner just before dark, please." I can hear her happy voice. We always made it home just on dusk, with itchy skin from rolling down grassy hills.
Family is the heart of it all. It's where love starts. It's a place where you are accepted, belong and receive unconditional care and support. It is a spiritual haven. With this foundation, the sky is the limit. Nothing is too challenging, and everything is possible. I am so grateful to my family for keeping me safe, giving me a carefree childhood and gifting me with high principles and a sense of who I am in the world.
For those lucky enough to have a family that encompasses all the good things in life, the memories remain forever etched upon our hearts and soul.
To discover your perfect match, have a look at our positively eclectic range of love products.
Suzi
---
Leave a comment