Ruby Red Shoes Birthday Cards
Ruby Red Shoes is the well known and much-loved very aware Hare who stars in a series of best-selling children's books by illustrator and author Kate Knapp. Now you can find Ruby on birthday cards too!
Being an aware hare means cultivating awareness of the world around you and inside you — awareness and care of self, the community, and our precious earth.
Ruby Red Shoes loves sending messages of love, friendship and birthday wishes to all her friends. She knows how special it is to give a handwritten birthday card to a loved one and treasures the ones she receives.
Ruby Red Shoes birthday cards show Ruby going about her day in delightful, whimsical ways. You'll find her cooking with her grandmother, enjoying a quiet moment in the garden, gathering her friends for a party with tea and cake, and leading her chicken friends on adventures in the garden.
Perfect to pair with one of the Ruby Red Shoes books or a jigsaw, these charming cards will be received with absolute delight.
This category is empty! Please try another category or use our search function to find what you are looking for. If you require further assistance please contact us.
Getting to know Ruby Red Shoes
We asked Kate Knapp to tell us a bit about Ruby Red Shoes:
"Ruby went to Hare School, where she learnt to respect and appreciate her environment and all living creatures, great and small. Her most influential teacher is her grandmother Babushka Galina Galushka, who taught her the most important lesson for all little hares, how to be kind, caring, respectful and grateful. Ruby has been honing her teaching skills on the chickens, which can sometimes be a little challenging as they tend to get distracted and peck around and click amongst themselves.
For children, Ruby's books are like a retreat as they navigate the challenging world around them. For adults, they are a place to revisit the gentle innocence of childhood, a place where magic and innocence are still alive."
What is the main message Ruby would like to share with her fans?
To be kind to all living things and be grateful for every day.
Local and sustainable
Ruby Red Shoes birthday cards showcase the beautiful artwork of Queensland artist Kate Knapp. She draws and paints by hand using pencil, ink and watercolour to bring Ruby's dreams and adventures to life.
The cards are printed in Sydney and dispatched from our Coffs Harbour warehouse.
In keeping with Ruby's aware-hare-understandings about caring for the world, we use eco-friendly inks and forest-friendly paper. These cards are beautiful keepsakes and will be treasured for years, but when the time comes to be returned to the earth, they can be safely recycled with your paper and cardboard.
Everyone loves Ruby
"Has the tenderness of a modern Beatrix Potter." Metro UK
"As a student of pleasant companionship, mindful experience, and living one's best life, Ruby Red Shoes excels, paws down." Publishers Weekly US
"Ruby herself is a delightful protagonist. 'An aware hare' who lives consciously from day to day, enjoying everything about her simple routine, from the veg patch to the dumplings of a cuddly grandmother." Life As It Is UK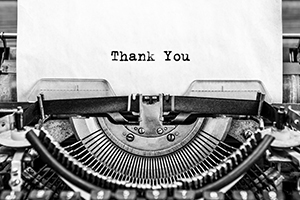 You might be tempted to think that handwriting a card is like butter churning – a thing of a bygone era. But you'd be wrong – greeting cards are far from obsolete and are actually increasing in popularity.
What's the point of birthday cards? Are they a waste of money and time? Bad for the environment? Some people believe so. In a way, they're right…