AFFIRMATIONS TURNS 30
Date Posted: 10 October 2018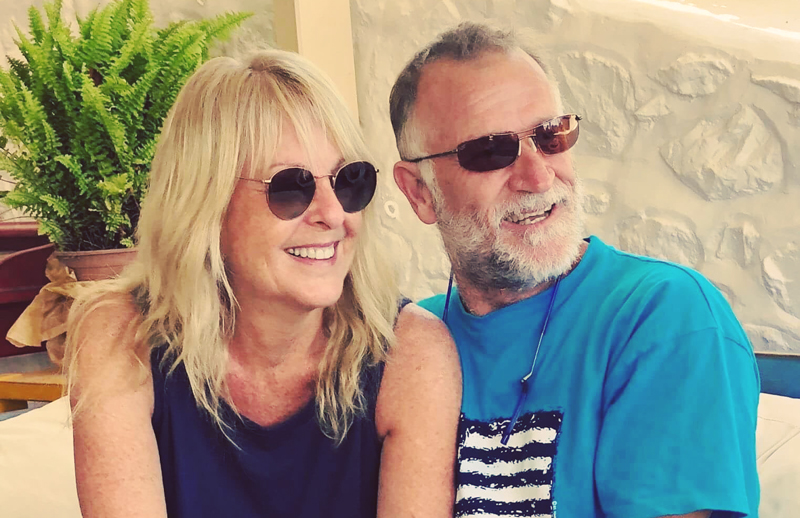 In 1987 Dan and Suzi Maher were travelling around Australia and could not find a decent greeting card to send home. So, they decided to hand make some and post them back to friends and family. The response; "These cards are lovely, why don't you guys do this?" They did, and without dragging out the rest is history cliche, 30 years later, Affirmations Publishing House, the little Bellingen based publisher that could, has it's greeting cards, books, stationery and gift ranges sold in over 30,000 stores globally.
We caught up with Dan and Suzi at Affirmations HQ, a beautiful, baby pink art deco building on the main street of Bellingen. "It used to be the Commonwealth Bank Dan tells us. "See that dint in the window? That's a bullet hole. Someone took a pot shot at the manager when he refused a loan. Well, that's the story," he says as the hint of a smile creased the corners of his mouth. A born storyteller, and of the most engaging sales people this side of anywhere, Dan, still enjoys his time on the road. "It's where you get the best product intelligence. It's real. I can access plenty of figures at the office, but they don't always tell the whole story. Our customers do."
While Dan has always focused on sales, Suzi has always been the creative genius behind the team. "Parked on the beach in Far North Queensland we recorded our aspirations in a dream journal. It sounds a little hippy now, but we truly believed we could make our dreams come true using the power of positivity. On revisiting those words written so long ago, every sentence has come to fruition." says Suzi.
Those words written with conviction and trust have guided them lovingly along their path. In 2018 Affirmations is celebrating thirty years in business, three decades years of creating positive memories, spreading the love, enriching the spirit, adding light to the world and most importantly connecting family and friends. Somewhat magically they are
also commemorating ten years of amazing with Kate Knapp and the Twigseeds brand.
Today, Affirmations is a very different creature to what it was. The in-house team has grown exponentially. On any day you'll find designers, admin, sales, communications and warehouse staff working happily together as the in-house speakers blast out an eclectic mix of tunes from a myriad of decades. Add fifteen Australasian based sales reps, and an office in Auckland to the blend and you have got a company that has successfully transitioned from the dining table to the boardroom by sticking to their principles and believing that everything is possible.
If success is Australia wasn't enough, Affirmations have recently commenced selling their greeting cards ranges into 30,000 stores in America and Canada after being discovered exhibiting at the 2017 London Progressive Greetings Live Fair.
If sharing positivity has been their mission, sustainability is their mantra. From the very beginning of Affirmations, Dan and Suzi made a promise to work ethically using the most environmentally-friendly processes and sustainable materials. The Bellingen headquarters is powered by solar, both New Zealand and Australian offices are Carbon Neutral, and they continue to collect soft plastics for repurposing into an array of recycled products. In 2017 and again this year Affirmations was awarded the Sunnys Business Award for the regions most sustainable business.
The Affirmations team continue to look to the future with excitement and anticipation. They recently returned from Australia's most significant trade event, the Melbourne AGHA Fair. It was one of the companies best result ever. "It was good." says Dan, "In saying that, we are always looking at ways we can improve our customer service, how we can create new products that are more inspirational, more attractive to a wider audience and just as importantly how we can be more sustainable in everything we do."
Passionate, principled, incredibly productive with a purpose that is rock solid, you leave Affirmations HQ with a spring in your step feeling and that the world is as it should be. Magic does happen.
As I'm about to jump in my car, I get a call from Suzi. "It means so much to see Affirmations grow. We feel blessed. Every day continues to offer us new opportunities and adventures. We can't wait to see what the next chapter brings."

Neither can we.