Affirmations Travelling Card Tribe

BE THE REASON SOMEONE SMILES IN THE SUPERMARKET.
Once I was in the supermarket, strolling along when suddenly a kid runs around the corner heading straight for me, bouncing down the aisle like a rubber ball.
She stopped halfway with a surprised look like she'd been caught out…
Then a smile popped onto her face; she threw her hand in the air and gave me a big wave and an even bigger "HELLO!" Without hesitation, I threw my hand in the air and gave her a well-deserved, enormous "hello" back. What a beautiful moment.
For the rest of my shop, I hopped around smiling at anyone who glimpsed my direction. She made my day and I'll remember it forever.
It doesn't take much to make someone's day, and rather than relying on randomness and chance encounters, we wanted to make something that could help people make other people's day, any day.
It's simple; bringing joy brings more joy!
Travelling Cards are a two-way street. Our joy brings others joy. It can be as big or small as you like. These interactions are the fabric that connects our community.
Welcome to the experiment. Share your kindness with people, and make their day!
We are a Travelling Card community.
We want to bring happiness to the people we meet.
We want to bring love to the world.
We give our inner child the chance to play, say nice things to others and bring joy to people's lives.
"Be the change you wish to see in the world." – Mahatma Gandhi
A little piece of happiness
"Love this cute little piece of happiness. Loved receiving it and look forward to passing it on!"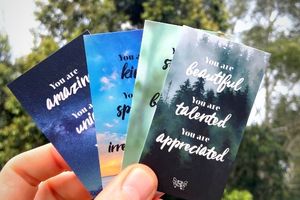 WHAT ARE PEOPLE SAYING ABOUT TRAVELLING CARDS?
"I really liked the idea of this card and its positive message. Such a great concept to share a little kindness and positivity to others, especially after the last 2 years of lockdowns and increased isolation."
"I really loved the card and it made me smile reading it. I can't wait to pass on the love."
"I look forward to sharing this with someone to brighten their day!"
HOW PEOPLE ARE USING TRAVELLING CARDS
Travelling cards at work
"I really liked this idea of the Travelling Card. I took it to work with me to start it travelling with my patients. It made them smile"
Travelling Cards care package
"Lovely idea – will be a really nice addition to a care package that I'm putting together."
Travelling Cards on the fridge
"Cute concept to spread kind words and affirmations through a card. I've stuck this card on my family's fridge so they can be reminded every single day of just how awesome they are!"
Let Travelling Cards help you be you!
"This is such a cute idea! I'm all for spreading love and kindness!"
NOW, IT'S TIME TO SHARE THE LOVE.
Get your own travelling cards with any Affirmations purchase and give happiness on the go.
"Love that I can pass on the positive message to someone else. Cute card. Would have been good to get a few more than one."
We will have packs of Travelling Cards available for purchase soon...
Share stories and make magic moments with Travelling Cards.
Tag @affirmations.publishing on Instagram and Facebook.
Contact us – Tell us about your travelling card story today via @affirmations.publishing Instagram.
Join our Travelling Tribe today. Share your Travelling Card story.
HERE ARE SOME OF OUR PREVIOUS DESIGNS.
We give Affirmations travelling cards with any purchase (See our bestsellers here). Give them a go!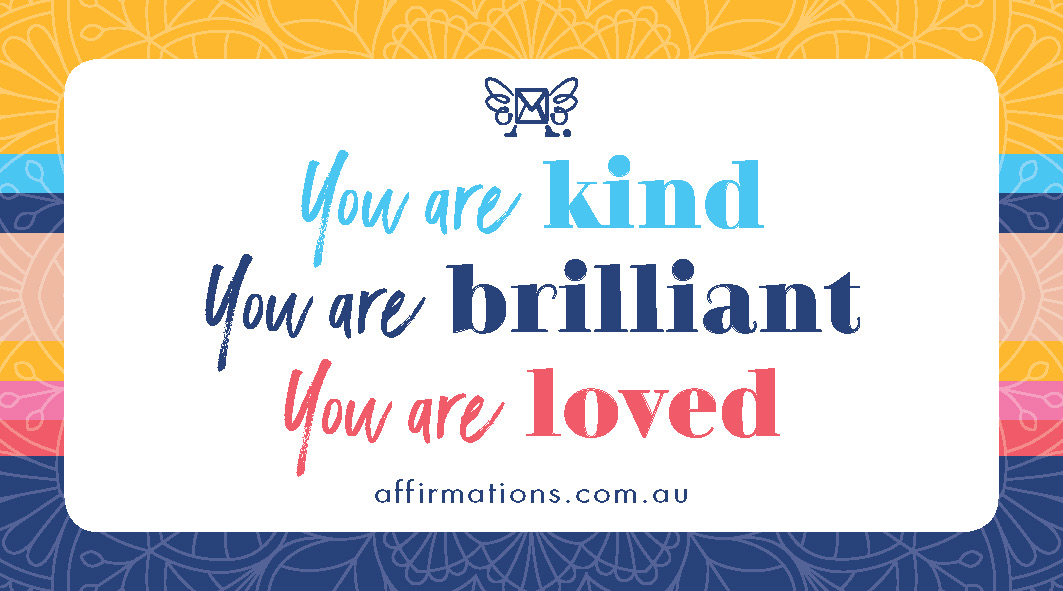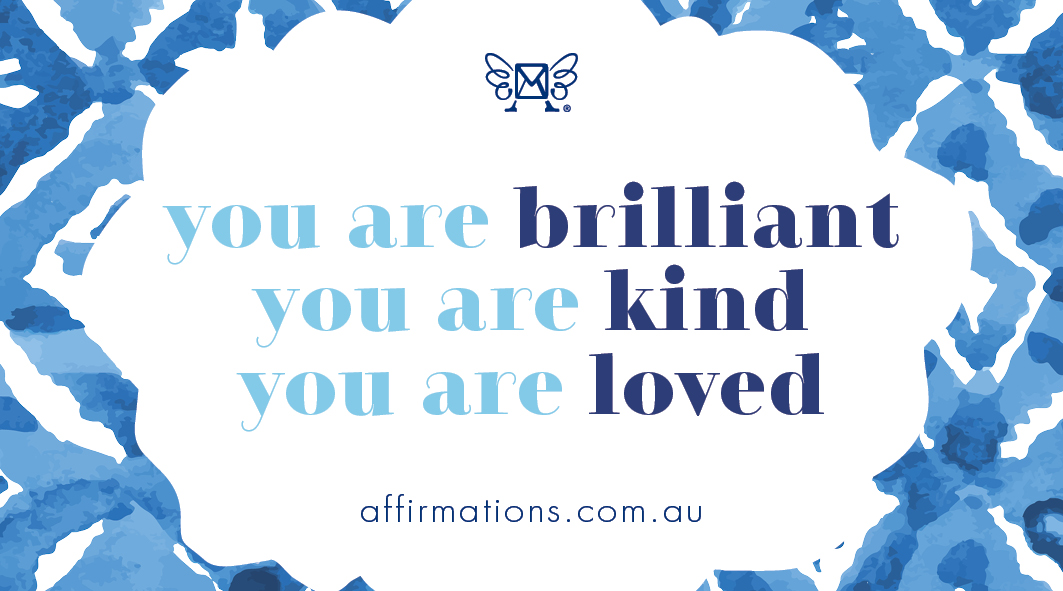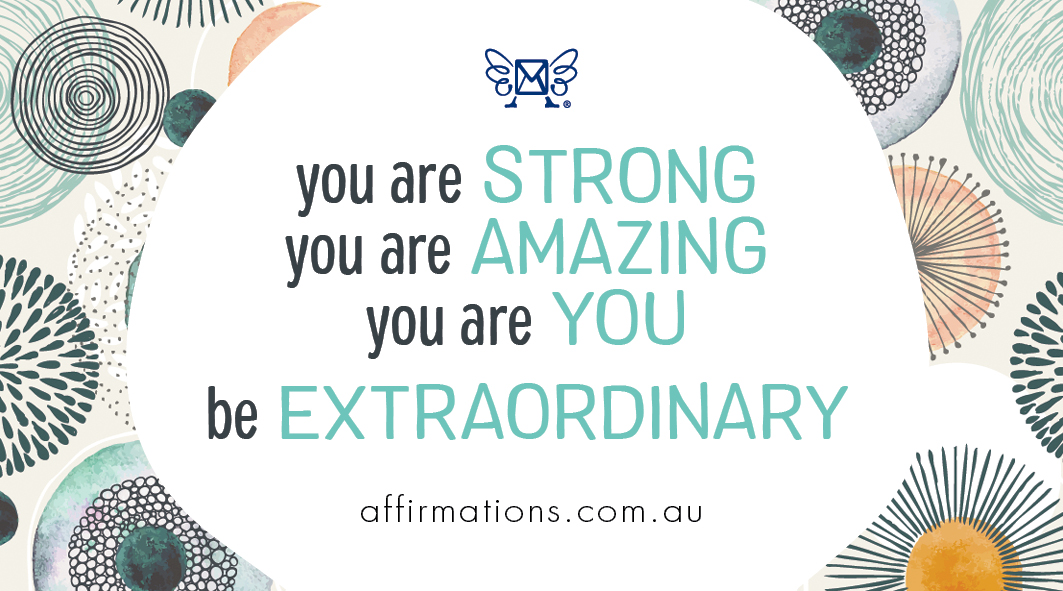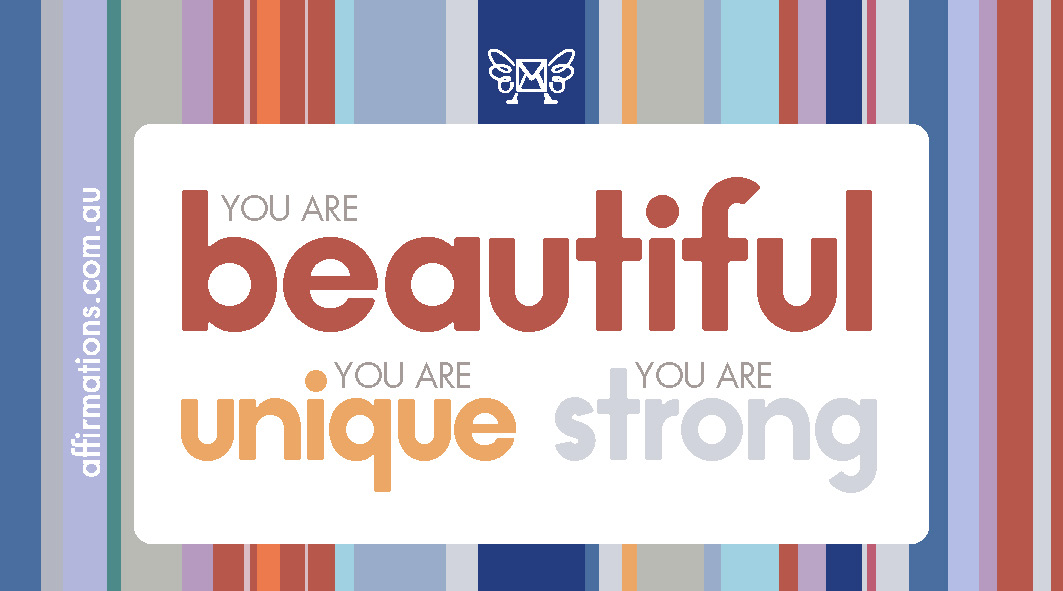 When was the last time you wrote a thank you greeting card? It could be to a friend, neighbour or someone who supported you getting through a tough time.

We have the adorable Twigseeds range featuring Kate Knapp's quirky and delightful characters, a fun Animal range, an elegant Wallpaper set, our boho-inspired Spiritual range and the colourful Urban and Brightly ranges. We also have smaller-sized mini cards, perfect for gift-giving, and if you're looking for a jumbo A4 card for a group message, we've got you covered too.
Visit our Affirmations blog