Find Your Inner Ray of Sunshine
Author: Suzie Maher Date Posted: 15 October 2020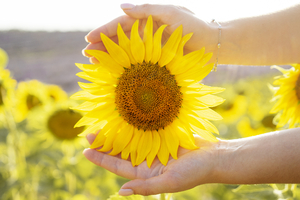 Happiness is within us. Everyone has the power to make small changes in our surroundings and our relationships that can help set us on course for a happier life.
Conquer Negative Thinking. Learn how to tame negative thoughts and approach every day with optimism by conquering negative thinking. To stop negative thoughts, create distractions so that the mind will deviate from rumination. Treat yourself like a friend. When you are feeling negative about yourself, ask yourself, what advice would you give a friend who was down on themself?
Rewrite your story. Expressive writing is one of the best therapies around. Rewriting a story can lead to behavioural changes and improve happiness. Rewrite your story from the standpoint of a neutral observer, with the kind of encouragement you would give a friend. Expressive writing has been proven to improve mood disorders and help reduce symptoms among cancer patients. Think of expressive writing as a life-course correction. Writing in a personal journal for 15 minutes a day can lead to a boost in overall happiness and well-being, in part because it allows us to express our emotions, be mindful of our circumstances and resolve inner conflicts. Everyone has the power to make small changes in our behaviour.
Practice Optimism. Part generic and part learned, and even if you were born in a family of gloomies, you can still find your inner ray of sunshine.
Here is my Happy List - the consummate guide for all things happy…
Be kind. Eat well. Exercise. Meditate. Get up and move. Be honest. (Being honest lights up a pleasure centre in the brain). Dream big. Be patient. Judge less. Smile often. Love yourself. Forgive easily. Show gratitude. Think positively. Surround yourself with positive people. Drink lots of water. Believe in yourself. Keep an open mind. Put your needs first. Don't make excuses. Speak well to others. Listen to understand. Choose faith over fear. Make the most of now. Exercise self-discipline. Look on the bright side. Avoid social comparison. See failure as opportunity. Don't take opinions to heart. Select friends that light you up. Let go of what can't be changed. Create healthy sleeping patterns. Look for stars.
Love Suzi
Content: With a little help from The NY Times.