How To Stay Genuinely Positive
Author: Suzie Maher Date Posted: 25 September 2020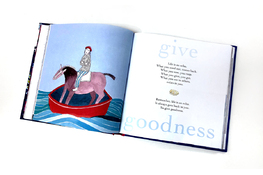 This is a precious moment in time, to love, to share, to raise our vibration.
I know the world has been a testing place of late. 2020 has been challenging staying positive in the face of what is happening in our world. With the virus causing loneliness and economic volatility, and the climate adding to a sense of foreboding, it has been relatively easy to get stuck in the doom and gloom of the world.
You have a choice. Choose a positive life. Choose gratefulness. Choose a winning attitude. Choose to be kind to yourself. Choose to be in the present moment.
Regularly reading and listening to positive, uplifting thoughts and information from books and audio programs, feeding your mind with a steady diet of healthy ideas will keep your mindset positive and light. Great views and knowledge will help you to keep a balance between and assist you in living a happier life.
Regularly affirm yourself, appreciating and being grateful for what you do have is a good start. Early-morning meditation starts the day in the best possible way. Reading self-transformative books supports us to focus on the good for the wellbeing of our family members, friends and staff.
Be honest with how you feel. By acknowledging your feelings, owning them and expressing them, they have a way of dissipating and therefore freeing ourselves of their negative impact.
Be conscious. The more aware we can be about our feelings, thoughts, words, and actions – the more likely we are to stay positive and to move through the adversity positively. The end result is to learn and grow, not just survive.
Be grateful. Now more than ever, we can take a minute regularly and be thankful for what you do have. Take some time right now to think about some of the things you are grateful for. As Oprah Winfrey said, "Be thankful for what you have; you'll end up having more. If you concentrate on what you don't have, you will never, ever have enough."
We have some exceptional new products coming out, all of which will support you to a happier life and a more positive temperament.
Affirmations Diary 2020 – daily affirmations, tips and reminders. A whole year filled with positivity.
The Book of Happiness. Rejoices in the richness of life and the wellspring of abundance found in greeting your days with grace and positivity.
Earth Abundance – A Gift from the Earth to You. Celebrates the incredible beauty of our planet, and gently illustrates that to continue to appreciate her natural gifts, we need to change our perspective.
The Power of Meows, Lessons in Mindfulness for Cat lovers. A perceptive and intuitive book filled with the pure joy a cat can bring to everyday life. It makes for an ideal read with the furball on the sofa. The Power of Meows offers playful perspective and insight, with a dash of purr-fection.
You're the Best. If you believe in yourself, anything is possible. You're the Best is a little book filled with big encouragement, gently affirming that you are good enough to do anything you set your mind to and by doing so, make a difference in the world.
Pupparazzi – Well-Healed Wisdom for Hoomans. Delightful and entertaining, Pupparazzi contains positive quotations and heart-melting images of our favourite fur friends. Dog lovers can fetch insight into their best friend's loyal and cheeky behaviour. Utterly fun, Pupparazzi illustrates exactly why we cannot resist our pooch's puppy eyes.
These are the perfect gifts for yourself or for someone special, overflowing with positive prompts to promote happiness and wellbeing.
If we share with caring and light-heartedness and love, we will create joy and abundance for each other.
---
Leave a comment