10 Years with Twigseeds
Date Posted: 13 February 2018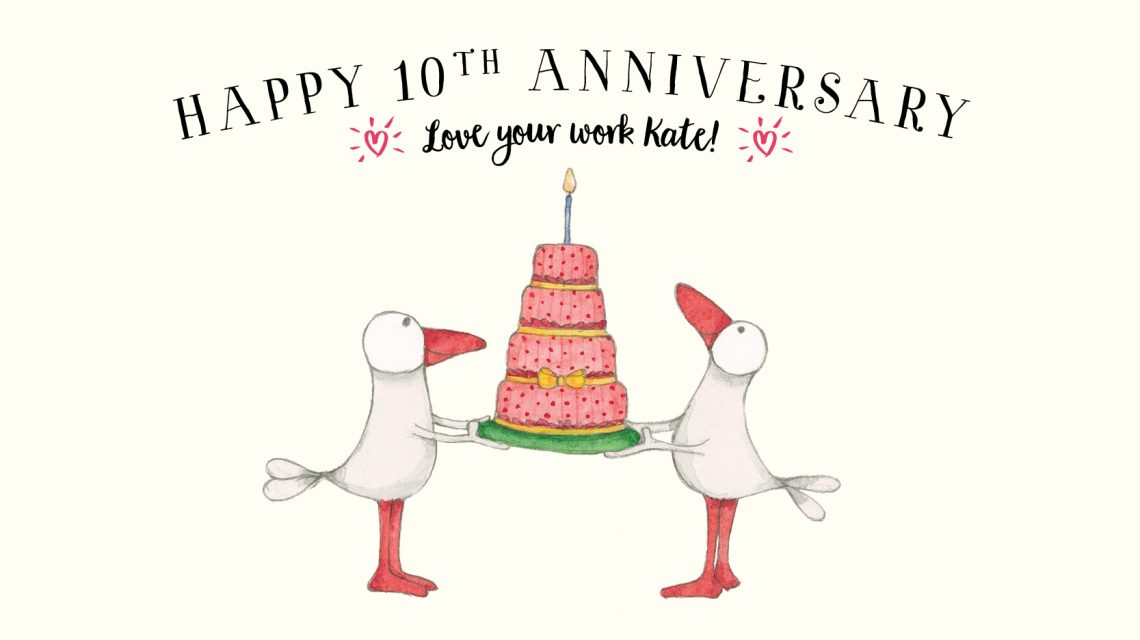 It's been ten years since Twigseeds and Affirmations joined forces. The partnership has proved to be a match made in heaven. We caught up with Kate Knapp for a quick chat about a decade of spreading the word.
It's been ten years since you first joined forces with the Affirmations team. What has that been like? It's been a joy to work so closely with the Affirmations family. It's been ten years of spreading our messages of hope and inspiration and planting happy seeds together with many laughs along the way.
When you hear the word 'affirmation' what comes to mind? Positivity, support, encouragement, inspiration, motivation – a delicious combination of ingredients to nurture the heart and soul.
Tell us a little about the 'Happy as a seagull with a French fry' greeting card? Did you think the response would be as big as it has been? Humour pops up in the simplest of things. The sheer entertainment of watching seagulls stalking your seaside fish and chips makes me smile. The sheepish glory and hasty retreat once that fry has been seized amidst the noisy protestations of the less fortunate flock is a delight to watch. It's a reminder to truly savour those small moments of joy. It's about feeling grateful.
2017 was a huge year for Twigseeds, what was your highlight? Launching our collection of Tiny Treasures was a new creative development for Twigseeds. The studio was abuzz with excitement seeing each one come to life with their quirky combinations of tricks and trims. They have been a huge success and lots of fun in the process.
Is it true we'll be able to buy Twigseeds cards in the United States? I'm pleased to say, yes! Twigseeds will be launched in the US in January 2018. It will be interesting to watch how Twigseeds is received by our American friends. I may need to brush up on my bald eagle and bison drawing.
We loved the introduction of the flamingo into your designs. What's next? Perhaps, all manner of odd flotation devices? The flamingo was such fun to create. Now I'm heading in a slightly different direction. The style I have adopted of late is more fluid and free with soft indigo hues and muted pinks.
What new products can we expect from the Twigseeds nest in 2018? A colourful collection of stationery, books, more Tiny Treasures and a vibrant new collection of Little Affirmations. 2018 is also the ten year anniversary of 'It's not always black and white' so there will be a collector's edition to celebrate this momentous occasion.
---
Leave a comment